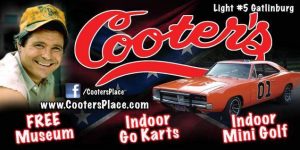 Ben Jones has had a long and varied career in show business and political life. Born in North Carolina, he grew up in a "railroad shack" in a freight yard on the docks of Portsmouth, Virginia.Working his way through college with a series of odd jobs, he discovered theater at the University of North Carolina, and almost immediately forged a professional career. After appearing as an actor in over two hundred films, television shows, and theatrical productions, he was cast as "Cooter," the amiable sidekick mechanic in the mega-hit television classic, "The Dukes of Hazzard."
Along the way he has worked with the likes of James Earl Jones, Anthony Hopkins, Eva Marie Saint, and John Travolta. He has appeared onstage at the Kennedy Center and the prestigious Berkshire Theater Festival, and appeared in such films as "Primary Colors" and "Meet Joe Black".
But "The Dukes of Hazzard" remains his favorite project. "It continues to find a new audience of youngsters," he says, "not only in America but throughout the world. There is something really magic about the show."
After the "Dukes," Jones was elected to the United States Congress from the Fourth District of Georgia and served two terms before redistricting took his seat. Although he then returned to his entertainment career, Jones keeps up with his political interests by appearing as a regular "pundit" on shows such as "Crossfire" and "Hardball." He is also a writer, contributing opinion pieces and columns to newspapers and magazines including The Washington Post, USA Today, and The Weekly Standard.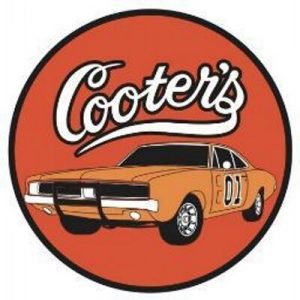 This past year he created a one-man play, "Ol' Diz," about the legendary baseball pitcher Dizzy Dean, which he performed at the National Baseball Hall of Fame in Cooperstown, New York. A musical version will soon make its debut in Nashville.
Also a singer, Jones and his "Cooter's Garage Band" have appeared throughout the United States at concerts, fairs, and festivals. Their third CD "Oh Cooter, Where Art Thou?" will be released in March of 2005.
His life story has been profiled in The New York Times, People magazine, and Life magazine.
Jones and his wife, Alma Viator, are the proprietors of "Cooter's Place," the "Dukes of Hazzard" museum and shop in Gatlinburg and Nashville, Tennessee. They also produce "Dukesfest," a huge annual gathering of "Dukes" fans at the Bristol Motor Speedway.
They reside in a frontier log home built before the American Revolution in the Blue Ridge Mountains of Virginia.
Web: Cooter's "Dukes of Hazzard"Museum
Address: 542 Parkway
Phone: (865) 430-9909