(See Also: Pigeon Forge Hosts the Only Thanksgiving Fireworks Show in the Country)
1. Wears Valley Community Dinner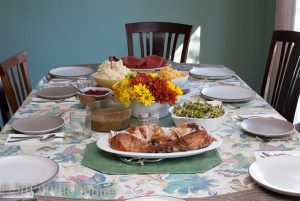 Next month you can get a head start on your Turkey Day festivities by attending the Wears Valley Community Dinner. This annual event held on November 25, 2014 is the perfect way to celebrate the start of the holiday season. Guests will be treated to a mouthwatering feast complete with turkey, stuffing, gravy, and all of your favorite sides. Don't forget to save room for dessert too!
This wonderful meal will be held at the Cove Creek RV Resort at 3293 Wears Valley Road. The dinner will begin at 6:00 p.m., but it never hurts to show up a bit early. In place of an admission cost, guests are encouraged to donate $10 to benefit the Sevier County Emergency Radio Service.
2. Wears Valley Christmas Tree Lighting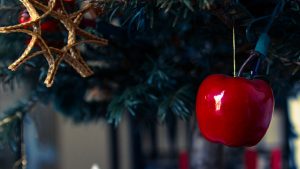 Immediately following the Community Dinner on November 25, Wears Valley will usher in the Christmas spirit with the lighting of the Wears Valley Community Christmas Tree. This enormous tree will be a beacon of cheer and good tidings right in the center of town.
As part of a special promotion, a collection of Wears Valley businesses are offering discounts to anyone who takes a "selfie" with the Community Tree! To learn more about how you can save money with a Christmas tree photo, visit the official Christmas in Wears Valley website:
https://christmasinwearsvalley.com/our-community-tree
3. Book Signing and Storytelling with Bill Landry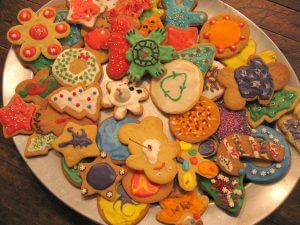 If you love hearing a good yarn spun by a world class storyteller, you definitely don't want to miss Bill Landry's appearance in Wears Valley. An East Tennessee native, Landry is well known for being the major creative force behind the Emmy Award winning Heartland Series television show.
Bill will be at the Wears Valley Music Barn (3293 Wears Valley Road) on December 13 from 4:00 – 6:00 p.m. Guests can expect to hear some of Bill's uplifting holiday stories about the people of Appalachia. Complimentary coffee, hot chocolate, and Christmas cookies will be provided for everyone in attendance. When Bill finishes his storytelling session, guests will have the chance to ask questions and get their books signed by Mr. Landry himself.
Admission is free, but guests are encouraged to bring canned goods or peanut butter to donate to the Sevier County Food Ministries.
Bear Camp offers a wonderful selection of vacation rentals close to all of the great Christmas events in Wears Valley. Our Pigeon Forge cabins come with the very best amenities, including bubbly Jacuzzi tubs, toasty fireplaces, and stunning mountain views. Give us a call today to start planning your holiday in the Great Smoky Mountains!