Managing your own cabin, or just purchased your first rental cabin?
It takes only a short drive through the backroads of Pigeon Forge, Gatlinburg and Wears Valley to see that the cabin rental industry of the Smoky Mountains has only grown alongside the evolution of the tourism industry in Sevier County – and if you're reading this article, then there's a good chance you are a cabin owner and are considering putting it onto a rental program.
Bear Camp Cabins is currently seeking out new cabins to add to our rental program and if you're a cabin owner with a quality property in the Smokies, we would like to do business with you!
We build our collaboration with cabin owners on the following principles:
Our goal is to provide excellent service to our cabin owners and guests. We strive to set ourselves apart from the rest by providing the best service to both you and the visitors who come to stay.
Our focus is on our cabin owner's investment and profitability as well as our guest's satisfaction.
Our priority is to keep the property rented as frequently as possible.
We constantly work to anticipate the rapidly changing needs of our industry and to develop new services to meet those needs.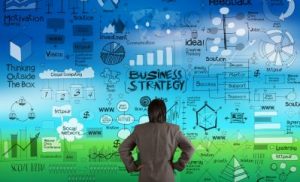 If this sounds good to you, we'll move to what you'd REALLY like to know – we do a 70/30 split of revenue accrued from rental units, that's 70% in YOUR favor, and there are no setup or hidden fees attached to that. We also do not charge for advertising, linens, towels, paper products, photography or anything like it.
Our marketing efforts include
Internet Marketing,
Social Marketing,
Print,
Link Exchange,
Signage 
Direct Mail.
Statistics show that up to 90% of travelers use the internet in search of accommodations. Also, through our own advertising, we had over600,000 visits to our website, and of that over 350,000 were unique visitors. We work hard to put our resources into ensuring Bear Camp Cabins shows up on the first pages of many search engines, delivering great Search Engine Optimization (SEO) results. We have extended ourselves to Facebook, Google Plus, Twitter, Pinterest, Airbnb, Trip Advisor, Yelp and other social media and miscellaneous travel sites as well.
Our system of cabin management means we provide a reservation system, housekeeping, larger maintenance services, pest control, annual deep cleaning, hot tub maintenance (if your cabin has a hot tub), cabin safety, insurance and lock box entry. Some of these services are provided with fees, but you'll still be seeing your investments come to fruition in no time!
Bear Camp Cabins is also part of the following local memberships:
Better Business Bureau 
Gatlinburg Hospitality Association
Tennessee Hospitality and Tourism Association
Pigeon Forge Chamber of Commerce
Pigeon Forge Hospitality Association
Sevierville Hospitality Association
Smoky Mountain Wedding Association
Whether you're just now starting the process of putting your cabin up for rent as part of the tourism industry or you've tried it before at any range of success, you can rest assured your property is in good hands with Bear Camp Cabins! See more information on our rental program here.