The colors are blooming more and more with each passing October day here in the Smokies and they usually last through a little while of November as well. With this short but sweet window of time, visitors will often want to know what activities the Smoky Mountains offers that let them really get to dive into the spirit of fall in Appalachia and in this article, we'd like to make some suggestions for things you and your group can do for a memorable Smoky Mountain getaway.
One thing to note, although our temperatures as of writing are quite nice throughout the day, they will be getting cooler as October goes on and many of these adventures will be out in the open air. Please be sure to dress and accommodate yourself for the mid-40s to lower 70s temperatures.
Let's take a look:
Jeep/Automotive Tours
The Smoky Mountains of Tennessee have several companies that specialize in offering high-class "rugged" vehicles like jeeps that you can drive through the main roads and backroads connecting the mountains with the mountain communities. While these are not off-road experiences, you'll definitely love taking a jeep or razor through the Roaring Fork Motor Nature Trail, Newfound Gap or Cades Cove.
Local companies include:
* Mtn Trax
Horseback Riding Stables
There is nothing, and I do mean nothing, more rugged and natural a thrill in the Smoky Mountains than getting to see the mountains and nature on the back of a horse. Man's been riding horses for thousands upon thousands of years and it's a great way to infuse the autumn spirit with a primal sense of country as an adventure through the Smokies. Great for groups and safe for children too!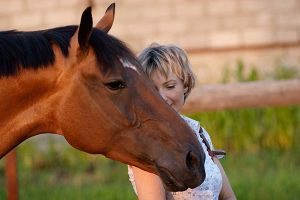 Local companies include:
* Big Rock Stables at Ponderosa
Sugarlands/Newfound Gap
Sugarlands Visitor Center and Newfound Gap Road to which it is located on could provide whole days' worth of Smoky Mountain entertainment and thousands of pictures worth of autumn colors. This is the very heart of the Smoky Mountain National Park so, yes, you're getting surrounded and saturated with the autumn colors across the numerous hiking trails between Sugarlands and Cherokee, NC where the road ends up. Even if you don't go hiking or check out Sugarlands or the Oconaluftee Visitor Center in Cherokee, the drive is an hour's tour with incredible miles-long views.
Hiking trails on Newfound Gap include:
* Sugarlands Visitor Center (two trails nearby)
* Husky Gap Trailhead
* Balsom Point Quiet Walkway Trailhead
* Cove Hardwood Nature Trail
* Chimney Tops
* Alum Cave Trailhead
* Clingman's Dome
Ziplines
Probably the most thrilling activity on this list is ziplining. Having gained significant popularity over the last few years, there are lots of places in the Sevier County Smoky Mountains where you and your group can suit up and zip over the mountains – putting you in, around and ABOVE the autumn bloom. It's as close to being a bird as you can get without actually having wings!
Local companies include:
* Smoky Mountain Ziplines
(www.smokymountainziplines.com)
* Climbworks
(www.climbworks.com)
* Adventure Ziplines of Pigeon Forge
(www.adventureziplinesofpigeonforge.com)
* Big Creek Expeditions
(www.bigcreekexpeditions.com)
* Wears Valley Zipline Adventures
(www.wearsvalleyziplines.com)
* FoxFire Mountain
(www.foxfiremountain.com)
Bryson City Train
If you want to go further for a unique Smoky Mountain adventure, you can venture out to Bryson City, NC, about 90 minutes driving from Gatlinburg, where they're famous for the Great Smoky Mountain Railroad – a passenger touring train that offers some special events for this month to help capitalize on Halloween and the autumn season. There are no other train tours closer than the Great Smoky Mountain Railroad in Bryson City and it's worth the trip to go out and do!
See more on the Great Smoky Mountain Railroad at www.gsmr.com.
Ghost Walk
For those who want some thrills of a different stripe, we welcome you to try one of the "ghost walks" we have in downtown Gatlinburg. A ghost walk is a "haunted" tour of a section of Gatlinburg where you get to learn about the history of the city through the lens of macabre as well as folklore and rumors of certain areas being haunted. Some people even claim to experience paranormal phenomena while on tour and even catch weird things on their camera. Halloween material? You better believe it!
Ghost Walk companies:
* Ghost Walk of Gatlinburg
(www.ghostwalkofgatlinburg.com)
* Ghost & Haunt Tours
(www.ghostandhaunt.com)
* Gatlinburg GhostWalks
(www.gatlinburgghostwalks.com)
We hope that's a good starting point for your Smoky Mountain autumn adventure. Now complete the experience with a luxury cabin rental with Bear Camp here in the Smokies. See our available cabins here (link to their cabins page).